Saturday Lobster Offer (this Saturday)
Hey All,
Exciting news from the Ecology Action Centre Off the Hook Team. Please read the details below.
TapRoot will not be at this event - but the excellent team at EAC will be.  You can order and pay as per usual and your name will be on their list.
Have a great day!
Patricia
Holiday Lobster is here!
Off the Hook is pleased to offer fresh, live, hardshell lobster direct from our fisherman Graeme Gawn. We will be delivering lobster on Saturday, December 12 in conjunction with the Ecology Action Centre's annual sustainable Christmas tree sale! You can purchase your lobster online here! Note, we'll be working on setting up other locations in Nova Scotia over the next few days. We'll keep you updated as that process evolves.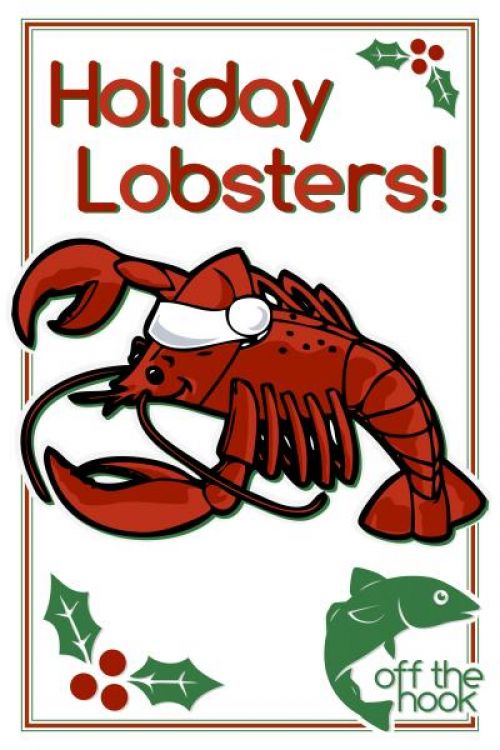 Time: Saturday, December 12th, 9 am to 12
Location: Bloomfield Centre parking lot, 2786 Agricola Street, Halifax
All lobsters are hardshell, and weigh between 1 1/8 (1.125) to 1 1/4 (1.25) pounds on average, and are priced at $12 each. By buying lobster through Off the Hook, you are ensuring that the people who catch your lobster get a fair price for their sustainable, low-impact catch.
For more information on exactly who is catching your lobster, where your lobster will be coming from, and how it will be caught, please visit this ThisFish traceability page.

We're looking forward to providing you with fair seafood from Nova Scotia. Given weather and time constraints, other December Off the Hook lobster pick-ups are not guaranteed for Christmas Eve and New Year's Eve, so take advantage of this early opportunity while you can!
Other important information: Fishing is weather and time dependent, and ensuring the safety of our fishermen is our foremost concern. If we need to cancel the delivery, we will refund your order. Ordering deadline is 6 pm on Friday, December 11th. All pre-orders are for $12 and can be done by paypal or by credit card through paypal.
Additional lobster may be available for sale at $15 per lobster. If available, they can be paid for by cash or cheque when you pick up your pre-purchased lobster (please make cheques payable to Off the Hook Cooperative).

Thanks, and Happy Holidays!
Off the Hook